Scotty's Painting:
Experience You Can Trust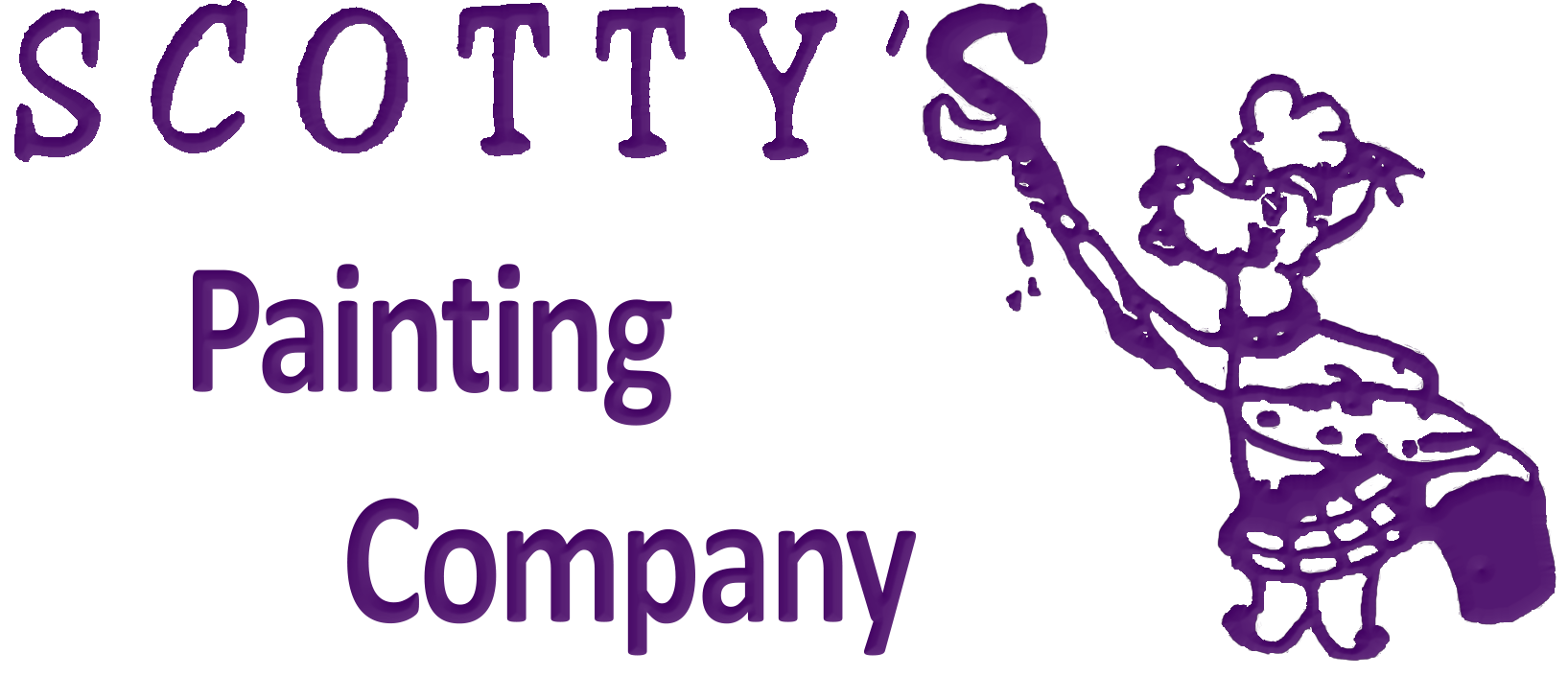 Scotty's Painting has been family owned and operated since 1965. Our owner, Brian visits each jobsite daily to ensure the work is finished on time and with the utmost care and quality.
Our service area includes the Central Valley cities of Escalon, Oakdale, Manteca, Ripon, Riverbank and Modesto.
Fully Insured
California Contractor License# 443111
Contact Us for Your Painting Needs
Commercial
Residential
Interior
Exterior
Custom Painting

Residential
Interior
Exterior
Cabinets
Deck Restoration
Pergolas
Outdoor Furniture

Residential
Commercial Buildings
Apartments
Interior
Exterior
Cabinets
Shade Structures
Maintenance & Upkeep
Paint isn't just about style or color preference. A quality paint will help protect your real estate investment.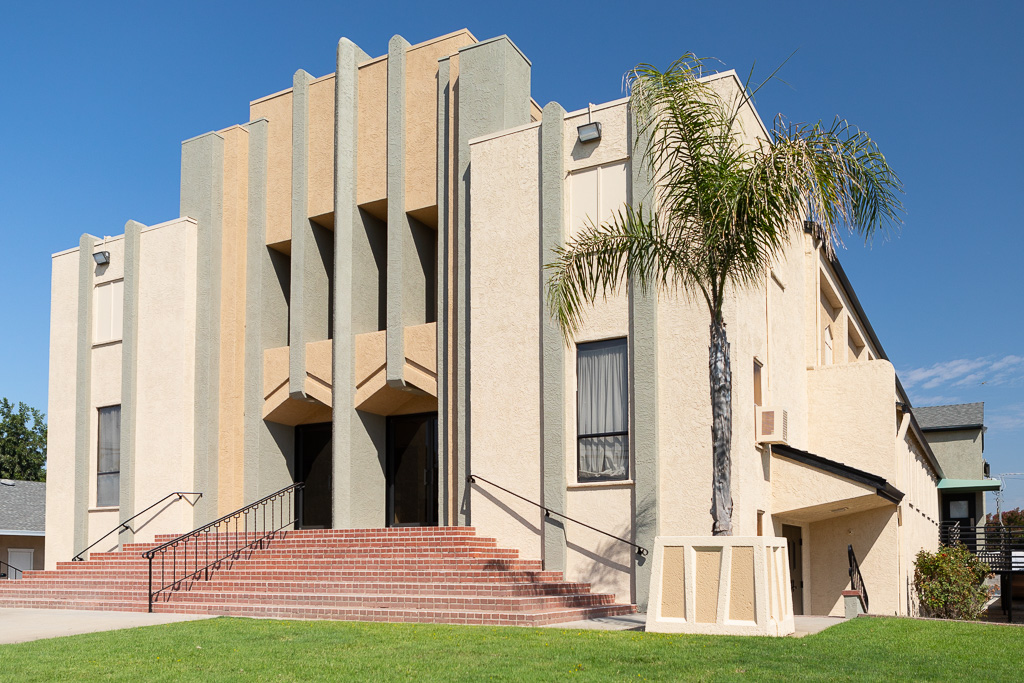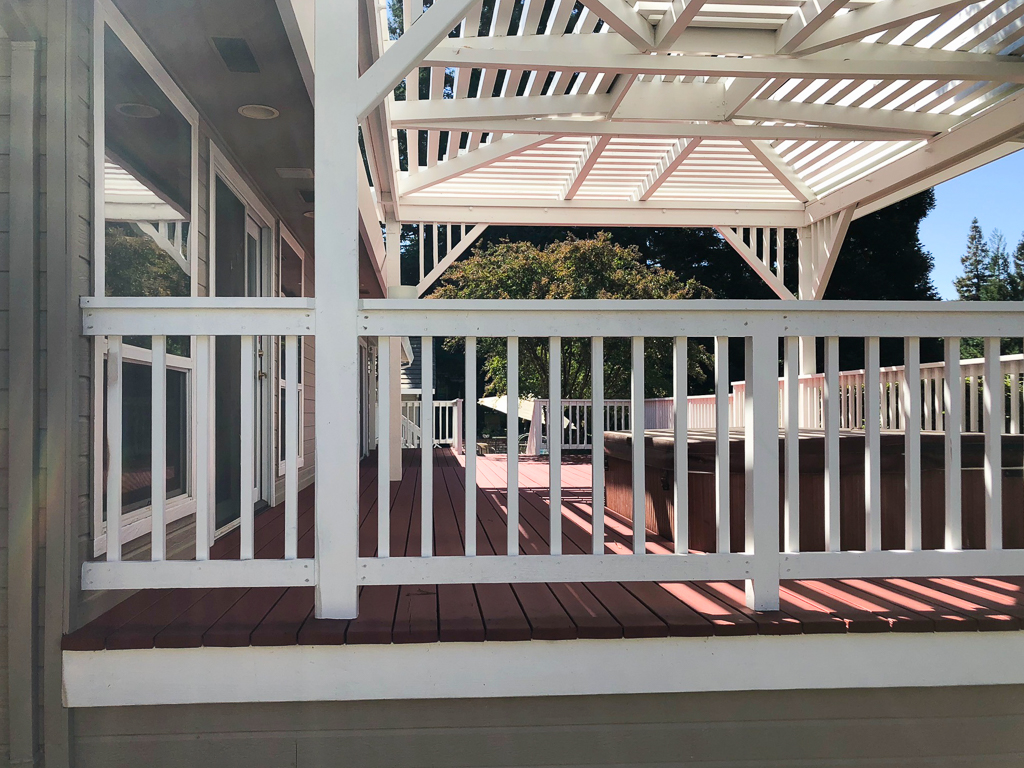 Transform your Kitchen
Changing your cabinets can transform your kitchen. This kitchen went from a standard stained and lacquer finish to acrylic enamel paint.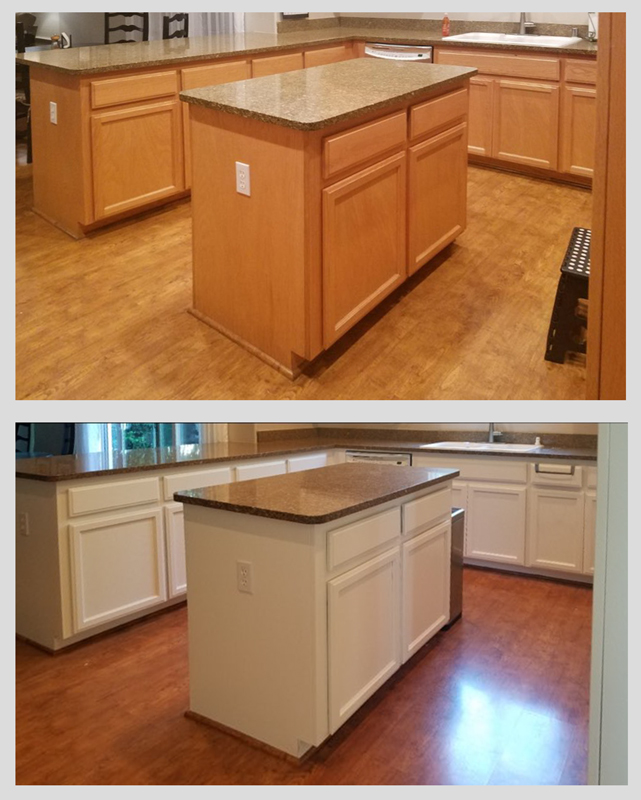 We have been in business over 50 years.
We couldn't have done this without keeping out customers happy by delivering a quality job at a fair value. We've been accredited through the Better Business Bureau with an A+ rating since 2008.
Bill and I hired this painting company to paint our entire two story home after having to have some structural work done on the home.
We were so pleased to have this high energy and personal group of guys come and do the most professional and detailed job on our 26 year old home. It was the fifth painting job we have had on our home, and it has been the best overall.
We highly recommend this painting company to everyone seeking a really great painting job to be done on their home. You will not be disappointed
Bill and Gail M.
Dear Brian,
As I told you, when I feel someone has done a good job for my husband and I, I like to acknowledge that.
Recently we hired your company after talking to you, to paint the exterior of our house. Being a 74 yr. old woman with an 83 yr. old husband, I was very nervous (as you know lol) about doing this. One, I knew nothing about paint, what kind was best, what kind to use. I knew nothing about the procedure when painting the outside of a house. The power wash, all the prepping and filling in and caulking, before you can even begin to paint. I had checked around, asked questions, and interviewed several people licensed and not trying to find the one who I felt would do the best job at a reasonable price. Being on a fixed income, this was very important.
After talking to you, I decided your company was for us. I felt very comfortable in trusting you with the job. We not only needed the house painted, but the wood around the windows on the house on the sunny side, had split and in one instance began showing signs of dry rot. I knew this before you came. Unlike the others who either could not take that part on and would find someone to help them, or said they would even though they had no experience, you felt confident in fixing what you could and even pointed out some very important reasons why it was necessary to be very careful because of the risk of damaging our windows.
You required no money up front, stating you did not take money until the job was completed to our satisfaction. Others were asking payment ahead of time. And you were licensed.
Your painters John and Max were very professional, getting here on time every morning, starting right to work, only stopping to have lunch or a quick break, and were right back to work. If I had questions they were happy to answer them and reassured me they would take good care of us.
We couldn't' be more happy or satisfied with You and your workers John & Max and the job you did. Our house looks great! We have had many compliments on the job and hope it sends some people your way. Keep up the great work. In this day and age it si rare to find a company like yours
Sincerely (Two very happy customers)
Al & Donna
Oakdale
Our Crew
Our staff has over 60 years of combined experience to ensure your job is done properly and will last.
Call today – 209-613-9496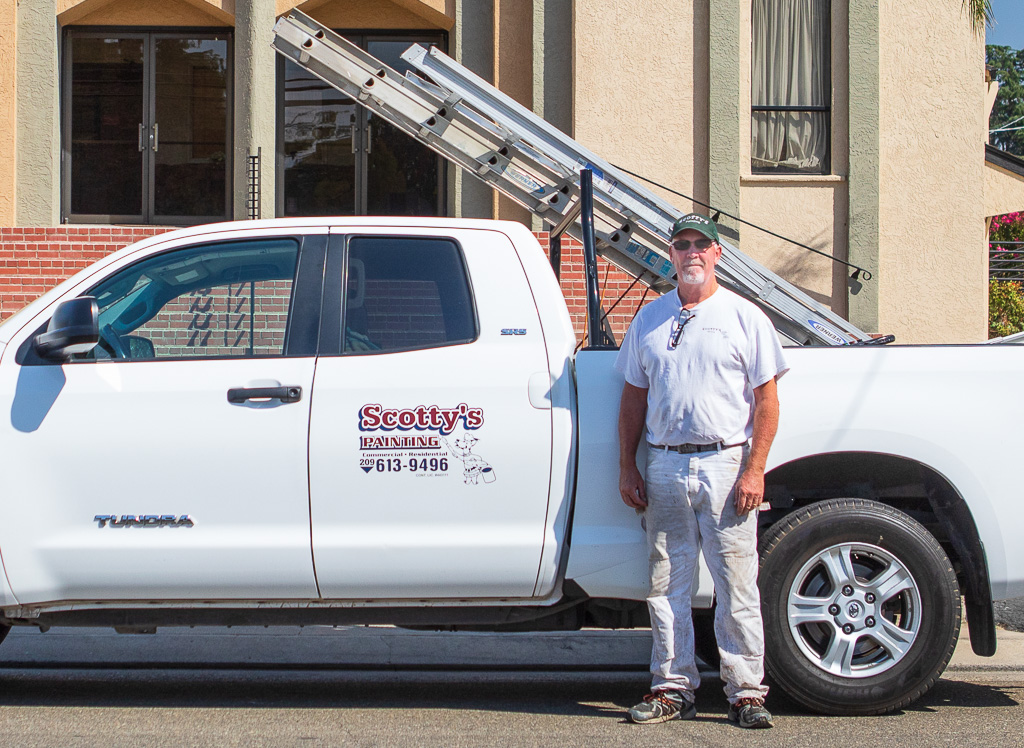 Brian Head
Owner
Brian is the second generation owner of Scotty's Painting. Originally founded in 1965 by his father, Joe Head, Brian carries on the family tradition of quality work and excellent customer care.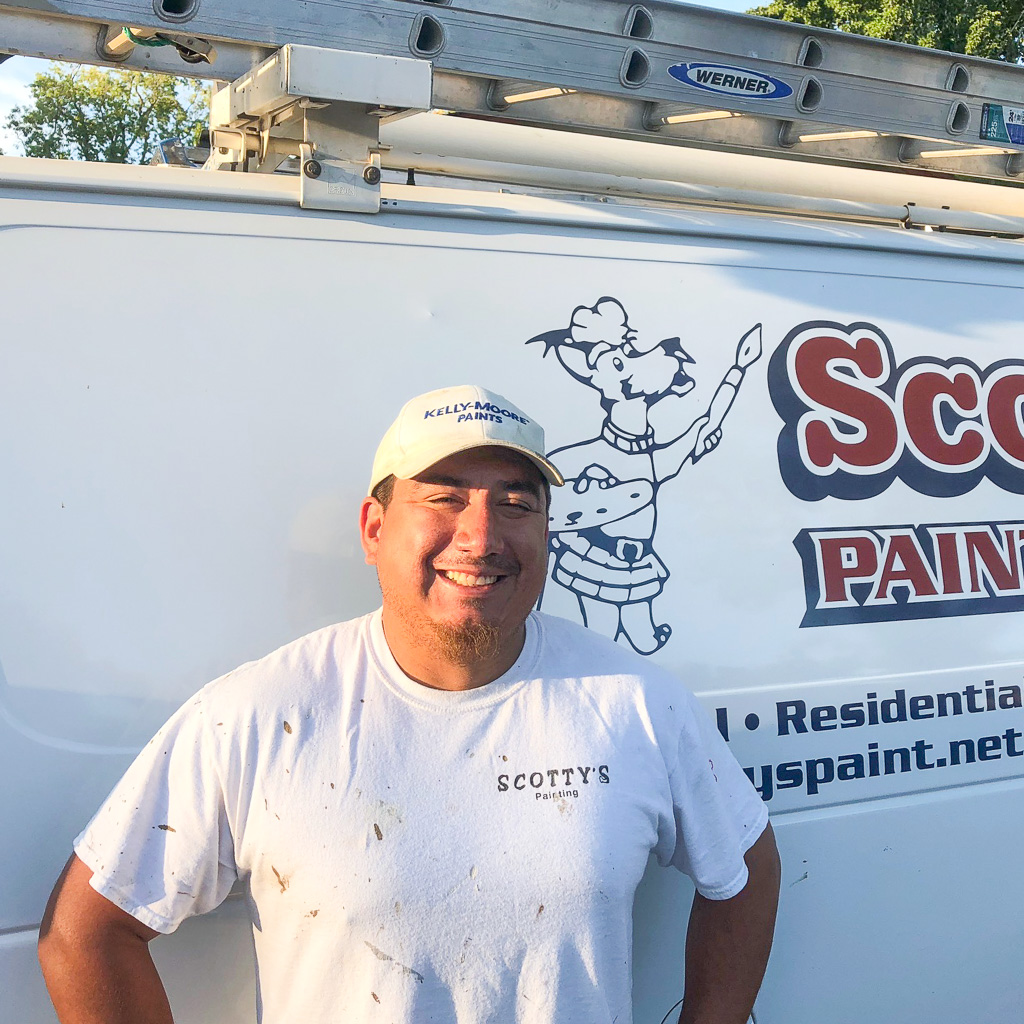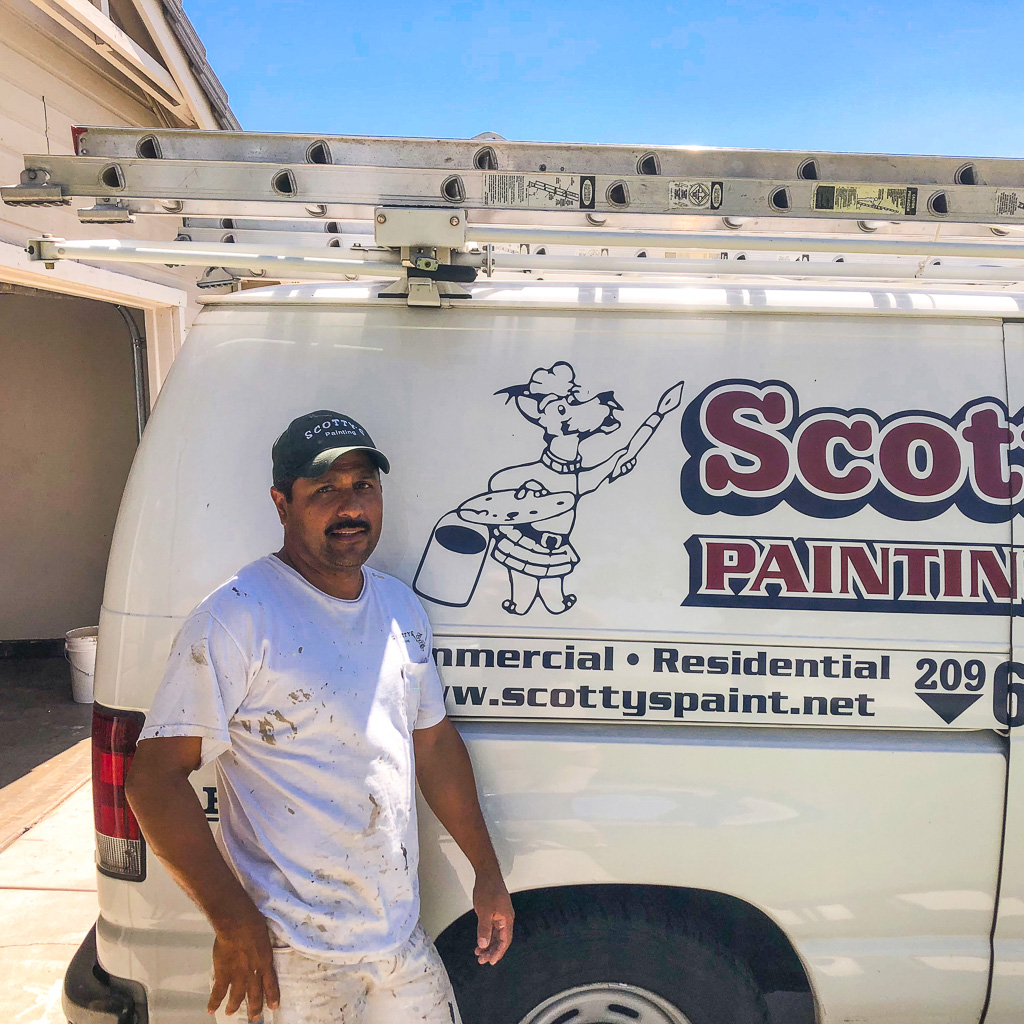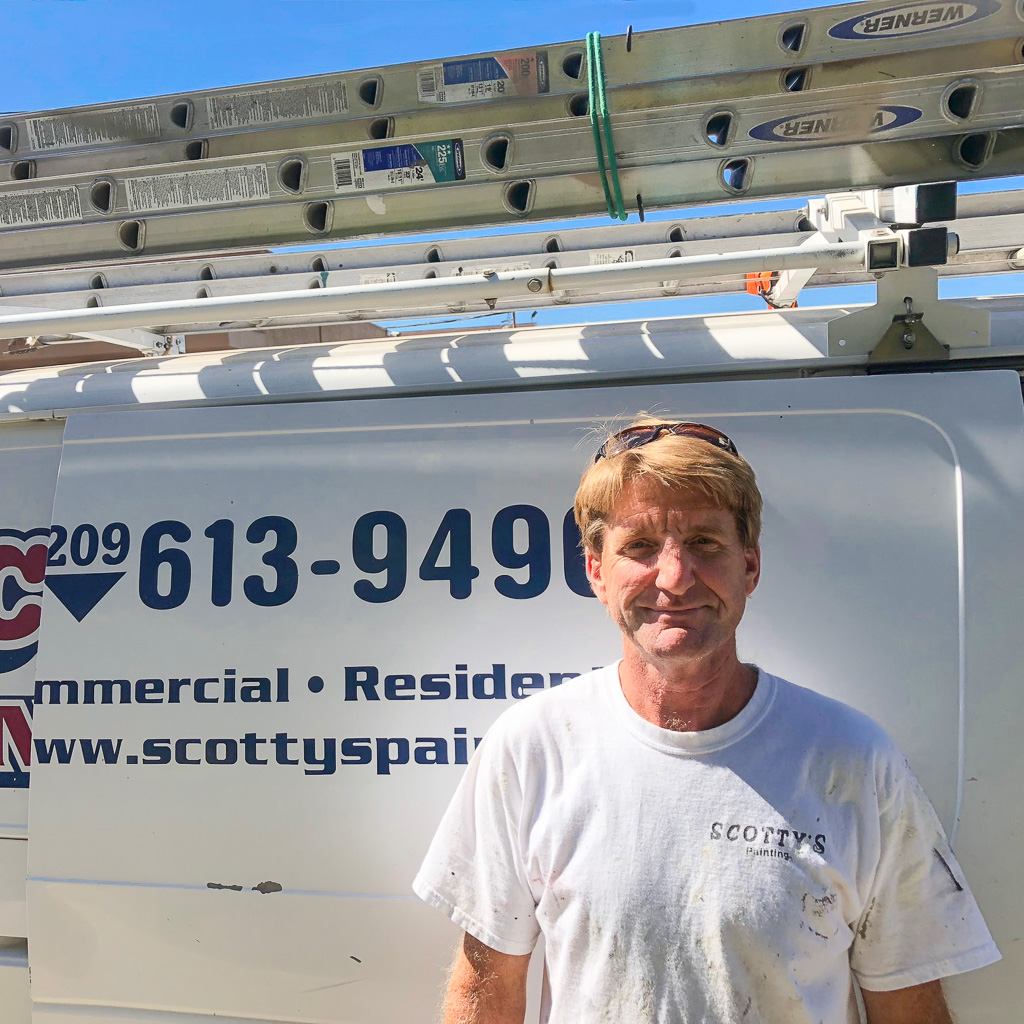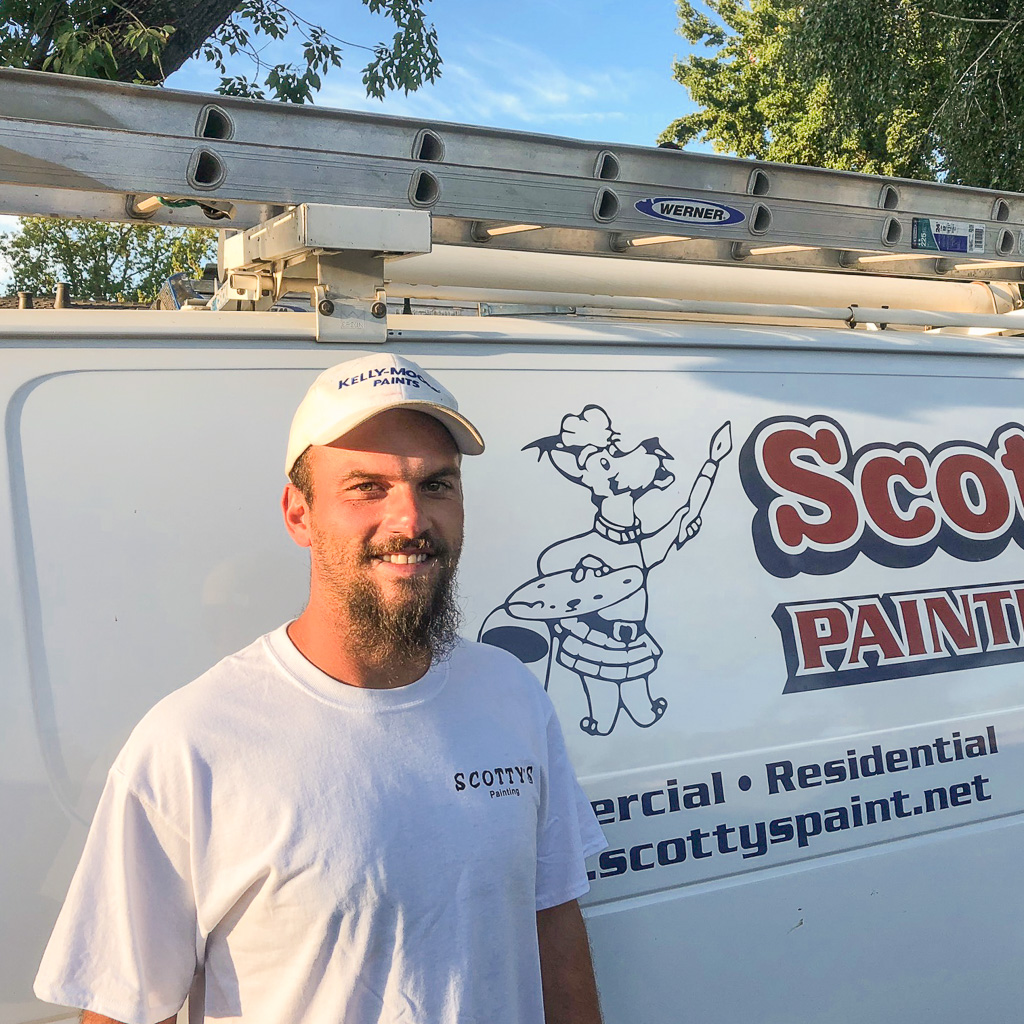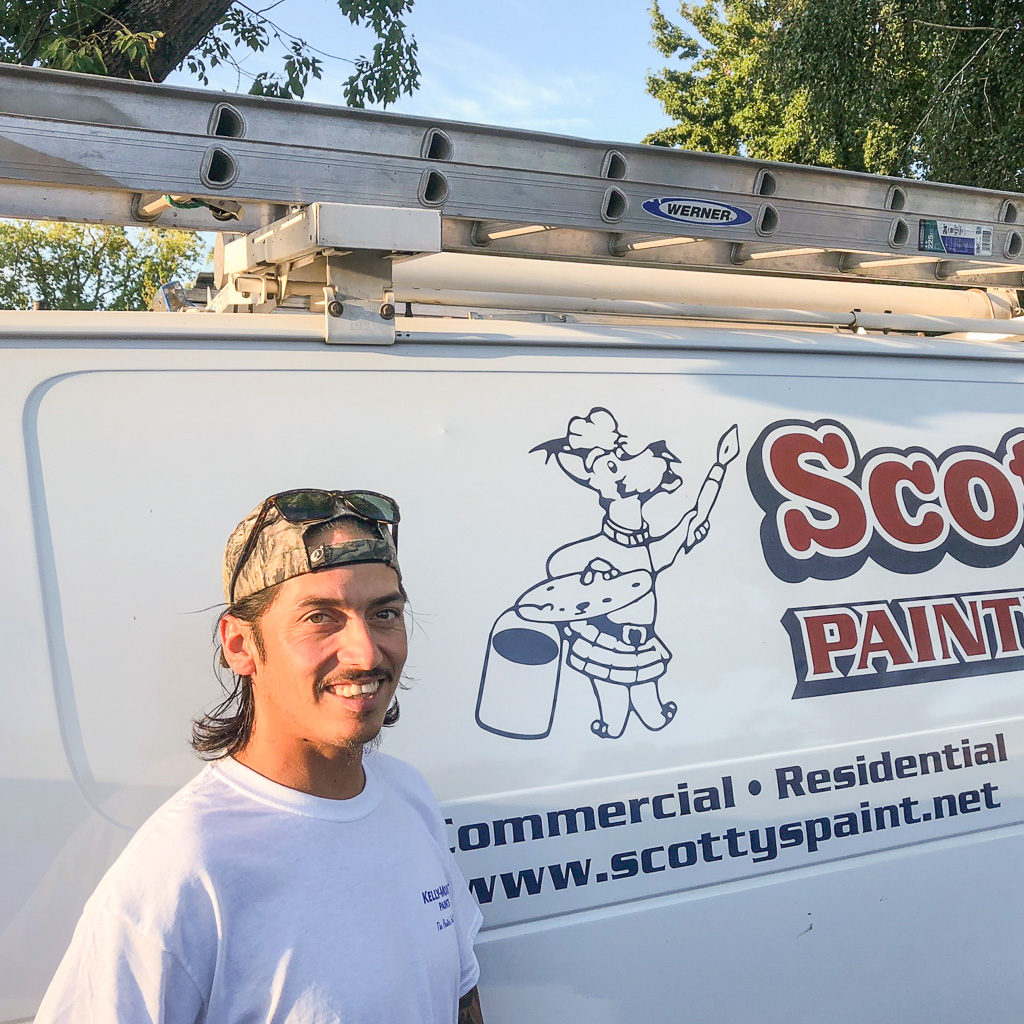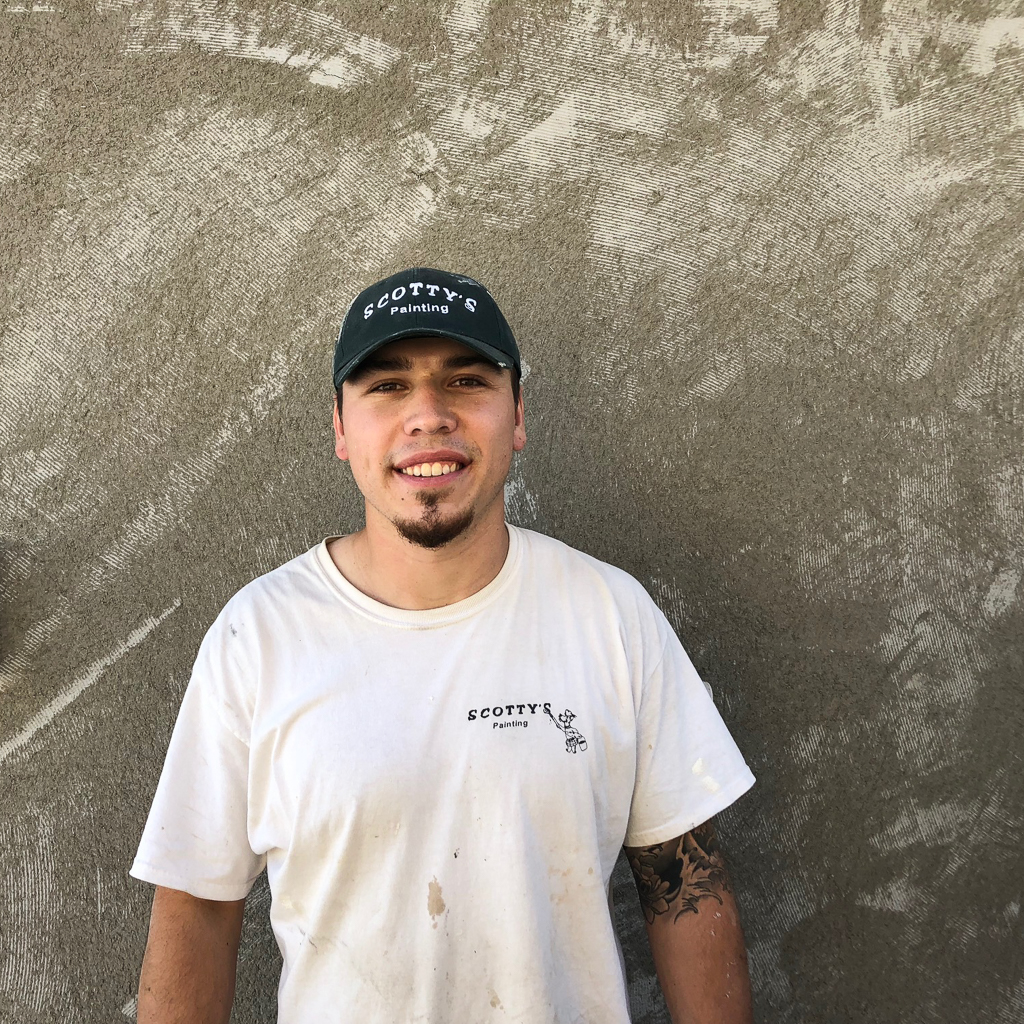 Areas Served:
Scotty's Painting's primary service area includes
Escalon
Oakdale
Modesto
Manteca
Riverbank,
northern Stanislaus County
southern San Joaquin Counties
and surrounding areas –
Let us Help Make Your Vision a Reality
Whether you are doing preventative maintenance or want to change the look of your investment, Scotty's Painting can help.
Call us today.